Worship Schedule
9:30 a.m. – 10:30 a.m.
Worship Service and Children's Church
10:45 a.m. – noon
Adult Sunday School
10:30 a.m. – 10:45 a.m.
Fellowship Time
Mission Statement
Our mission is to call people to Christian discipleship to make a difference in the church, the community, and the world.
We believe God's love is for all people.
Through education and worship we long to live out the words of Charles Wesley, "Let us unite the two so long divided, knowledge and vital piety."
We believe grace is the momentum that drives us into a relationship with God and with our world.
Matthew 13:52 (NRSV)
And he said to them, "Therefore every scribe who has been trained for the kingdom of heaven is like the master of a household who brings out of his treasure what is new and what is old."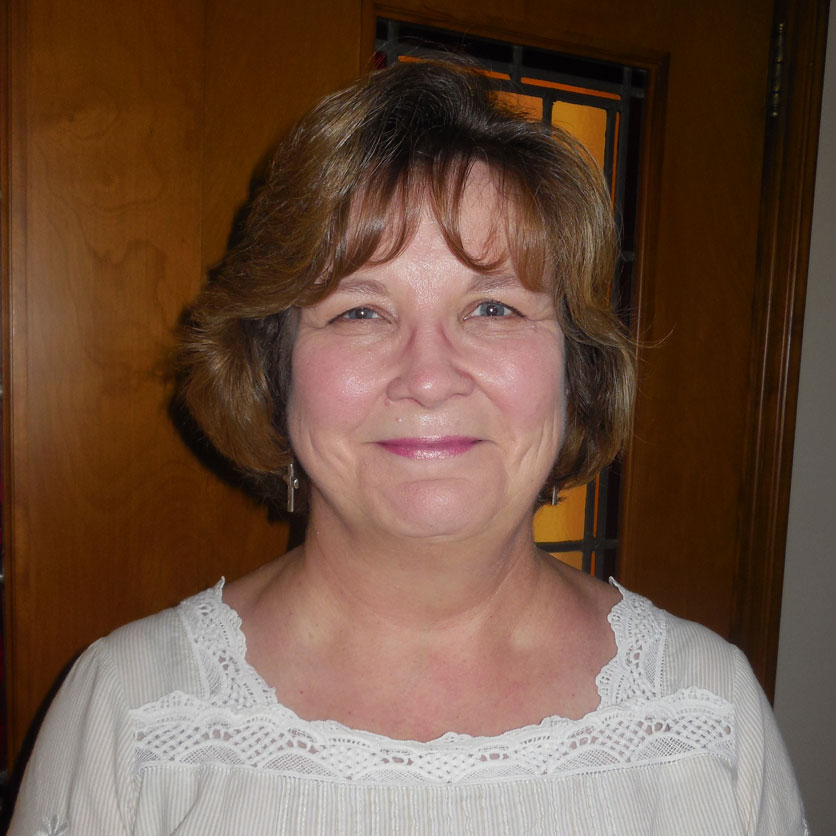 Jonette Gay
Pastor
The Reverend Jonette "JO" Gay served churches in Texas and New Mexico before arriving in Lancaster on January 1, 2016. She graduated from Stephen F. Austin in Nacogdoches, Texas and Asbury Theological Seminary in Wilmore, Kentucky.
Pastor Gay has a heart for social justice. The Bible invites us to enter into God' work with the world. She invites all to come and participate in the many ministries to the community.
Spiritual formation is another passion of hers. We all have a thirst for the spiritual and meaning. Religion is simply organized spirituality. Her tradition helps incarnate the innate hungers for God and compassion for people through prayer, silence, scripture, service, and worship.
A few years ago, she lived in the Northeast while completing a residency in Clinical Pastoral Education (CPE). Visiting the sick and the dying is a gift to her. "They are too tired to fake it." Those in need are receptive to good news and are grateful for an ear for they still want to contribute.
Pastor Gay is glad to be a part of a church with a beautiful sanctuary and incredible music to match.
William Rhoads
Director of Music and Organist
Bill Rhoads, Director of Music and Organist at Otterbein, is well known in Lancaster's music community as a vocalist, an organist, and a pianist.
A native of Centre County, Bill studied organ with Dr. Ellen Ramsey from Penn State University, Dr. Pierce Getz from Lebanon Valley College, and Dr. Robert Clippinger from Gettysburg College. In addition, he studied piano at The Mainz Conservatory in Mainz, Germany.
He has served as choir director at First Church of God, choir director and organist at Broad Street Methodist Church, minister of music at Highland Presbyterian Church, and interim organist at Lancaster Moravian Church, Donegal Presbyterian Church, and Willow Street United Church of Christ.
His vocal career includes feature roles with Lancaster Opera Company, Actors' Company of Pennsylvania, Ephrata Star Playhouse, Kiwanis Club productions, and Armstrong World Industry shows.
He currently serves as accompanist for Lancaster Liederkrantz Chorus and Willow Valley Chorale.
During Bill's tenure in the military he played piano in the Officers' Club Combo, Fort Hood, Texas where he accompanied Elvis Presley while he was there for basic training. Following his discharge from the military, he directed and was a featured performer in the Hammond Organ Extravaganza in Altoona where twenty-seven Hammond Organs played simultaneously in concert.
Lois DeRosa
Administrative Assistant
History
Otterbein United Methodist Church has a rich history. The church came into being through the missionary spirit of the United Brethren in Christ community and more especially in Lancaster's Covenant UB Church which saw a need for ministry in a section of northeast Lancaster. (The EUBs united with kindred Methodists in 1968 to form the United Methodist Church). Covenant Church organized a Church School and Otterbein Church soon followed. Covenant Church also provided financial backing when needed. On September 7, 1902, at two o'clock the Otterbein United Brethren Sunday School was first held at 820 North Queen Street. Within a month the little Sunday School had a membership of seventy, and in two more years the Church would become a reality.
In 1903 a Covenant-appointed property committee purchased a house at 733 North Queen Street, then on March 14, 1904 deeded it to the newly forming Otterbein Church. In April of that year the Church School, now with a membership of one hundred seventy, moved into the new building. The Reverand J.B. Funk was chosen as missionary Pastor at the Quarterly Conference (much like our Charge Conference) held at Covenant Church with The Reverend D.D. Lowery presiding. On November 27, 1904, the Church was formally organized in a celebrative service. Covenant Pastor, The Reverend E.A.G. Bossler, delivered the homily. Seventy-two people were considered charter members, of which thirty were transferred from the Mother Church. By 1905 ground was broken for a chapel and by 1906 Otterbein became independent of Covenant. Reverend Allen G. Nye was appointed the first Pastor of an independent Otterbein UB Church. Covenant continued to offer spiritual, moral and financial support. In 1909 ground was broken for an addition to the south end of the Chapel.
Growth was phenomenal. In 1916 a building fund for a new sanctuary was launched bandying about the slogan, "A Church on the Corner by 1920." On October 10, 1926, our present magnificent sanctuary was dedicated. The membership at the time was four hundred fifty-six. In 1952 dedicatory services were held for a most accommodating Children's Educational Building. During the Pastorate of Reverend D. Leroy Fegley, Otterbein's membership reached nearly one thousand.
Clergy History
J. Gay 2016-
D. J. Schreiber 2008‑2015
R. A. Bailey 2003‑2008
W. M. Whayland 2000‑2005
R. J. Atkinson 1998‑2003
J. N. Roberts 1992‑1998
J. Shrader 1989‑1998
H. F. Wooters 1989‑1992
C. G. Brandt 1987‑1989
C. G. Kemmerer 1976‑1979
M. Keck 1976‑1979
T. Snyder 1975‑1976
D. Kirk 1975‑1976
R. S. Zimmerman 1967‑1989
A. S. Brown 1964‑1987
R. M. Dickey 1961‑1964
D. L. Fegley 1947‑1967
H. F. Rhoad 1928‑1947
C. H. Holzinger 1918‑1928
J. E. Keen 1914‑1918
S. L. Rhoads 1911‑1914
A. G. Nye 1906‑1911
J. B. Funk 1904‑1906